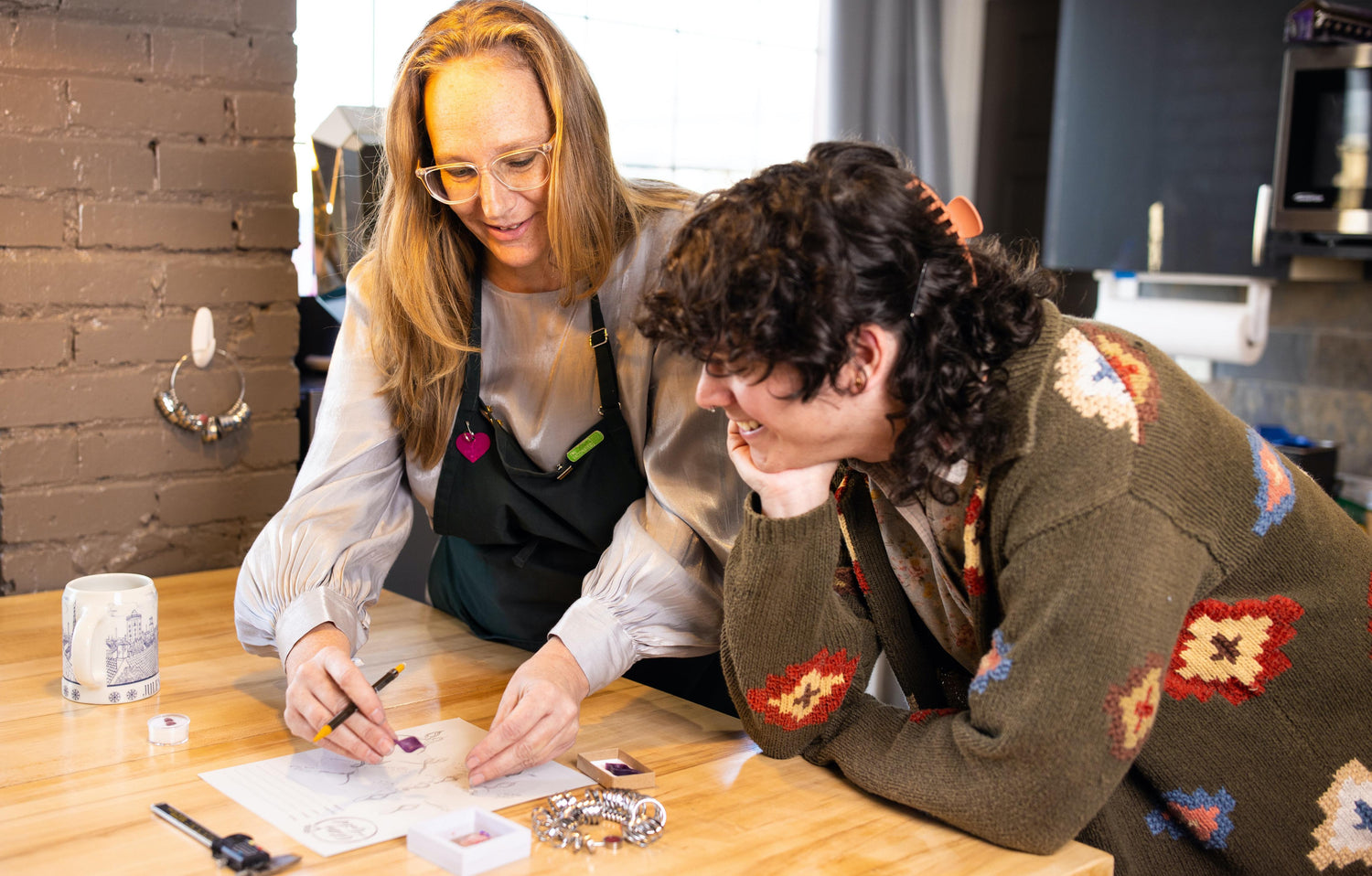 We Start With Ideas
During your individual appointment — which we can have by phone, video, or in person — I spend time listening carefully as you explain your vision and the inspiration or story behind it. As needed, I can articulate suggestions and offer expert guidance on design and materials and gemstones that match your goals. I've been nicknamed "The Ring Whisperer" and the process of discovering what inspires you. We can look through my portfolio with hundreds of pieces I've made, no two alike!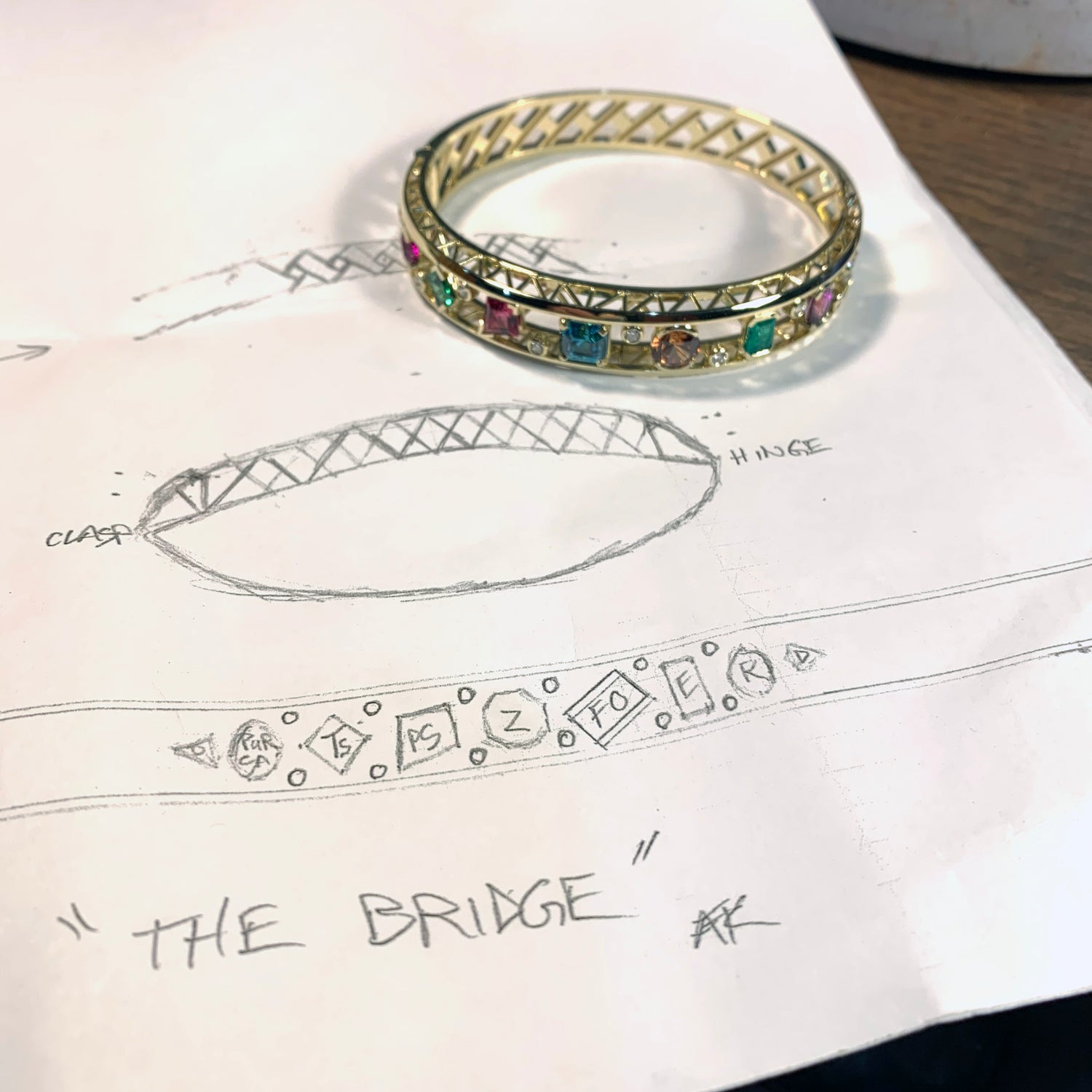 Incorporating Heirloom Jewelry and Gems or Starting from Scratch
My design process can change depending on my clients' goals. For instance, if you have an heirloom gem or other component you'd like to use in a new piece of jewelry for someone special (and hooray if that someone is you!), we can incorporate that into your new design. Or, we can create an entirely new piece inspired by places, memories, stories, and more.

Unlimited Resources And Gem Selection
I have built relationships with gemstone vendors across the globe over the past 28 years of creating custom jewelry. I can source any gemstone out there and love a good challenge. And my ability to borrow in a curated selection that you may choose from gives me a nearly endless inventory. I only source gemstones and diamonds that are ethical and conflict-free.
Iterations in Wax
After sketching out my understanding, you either approve or provide clarifying feedback on a drawing before we move on the next step: creating a wax mold (replica) of your piece. You can hold and try on this wax model so you can see your ideas to scale with your gems. Once again, I invite you to evaluate this replica and provide guidance on the look and feel of your final product.
I create as many wax models as it takes to get the design perfect (all included in the process), which allows for serendipity, play, and ultimately the vision to take form.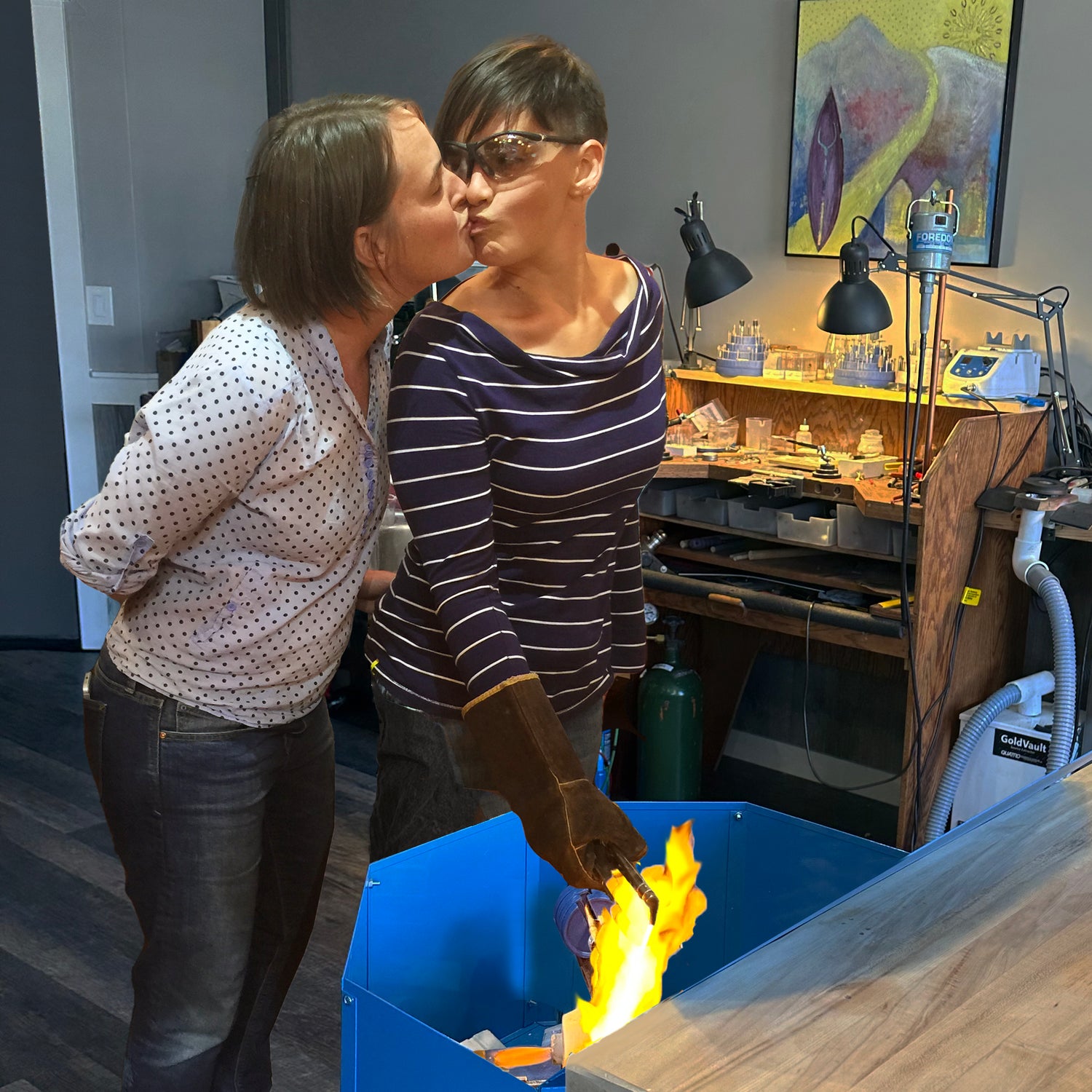 Holding The Torch!
Once you approve the wax model, we can start on the really fun part — making the vision cast in precious metals!
At this point, you're welcome to come in — bring friends and family if you like — and hold the torch while we cast your jewelry. This interactive experience is like no other!
It is a delight for me to share this exciting stage of centrifugal casting and fire with my clients, where we get to see the culmination of the wax model process solidified in precious gold!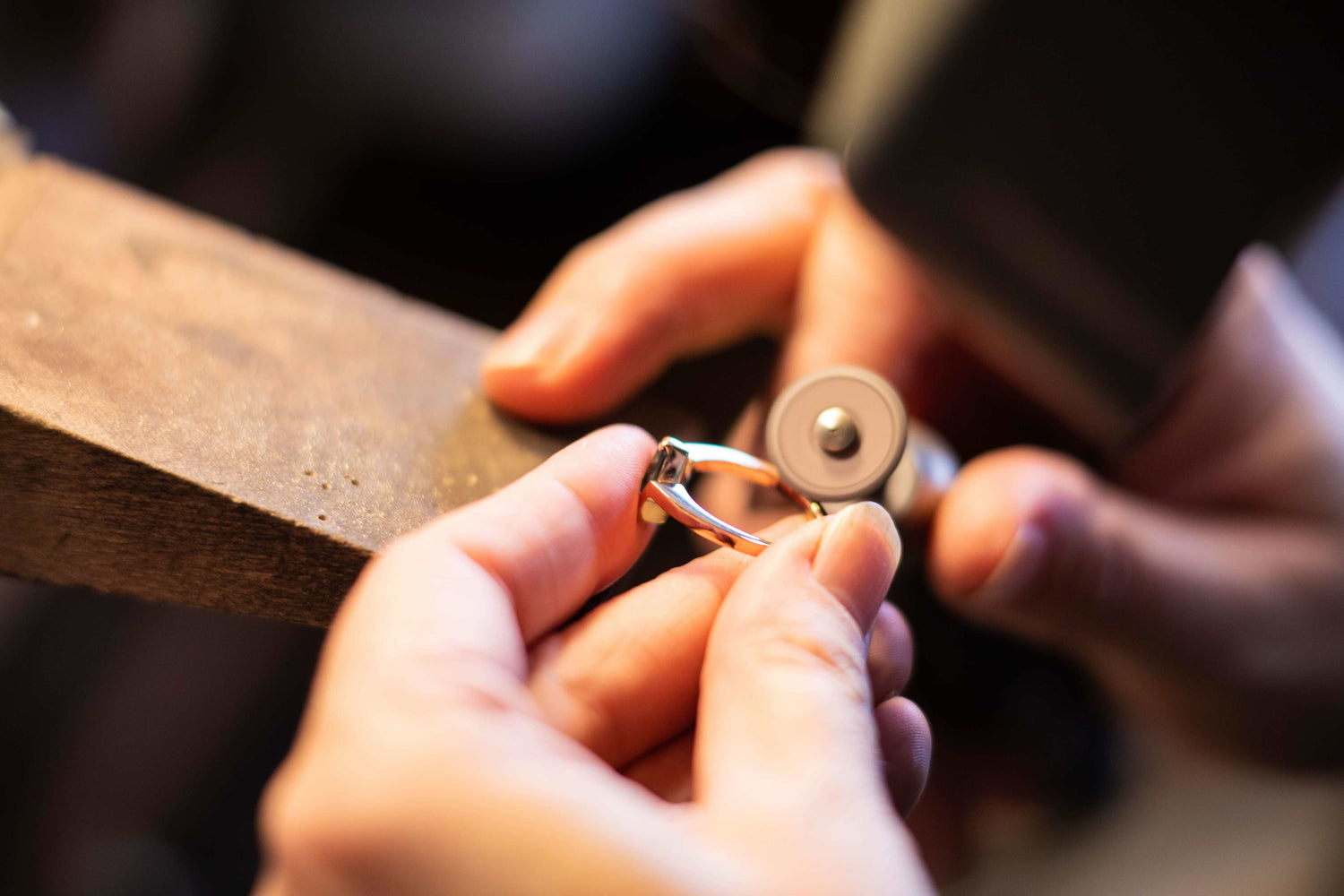 Expert Craftsmanship
Once the jewelry is cast, it's ready for finishing and gemstone setting. This can include engraving and playing around with textures. This part of the process is the culmination of 28 years of experience, and where your piece of jewelry becomes a future heirloom to be treasured for generations to come.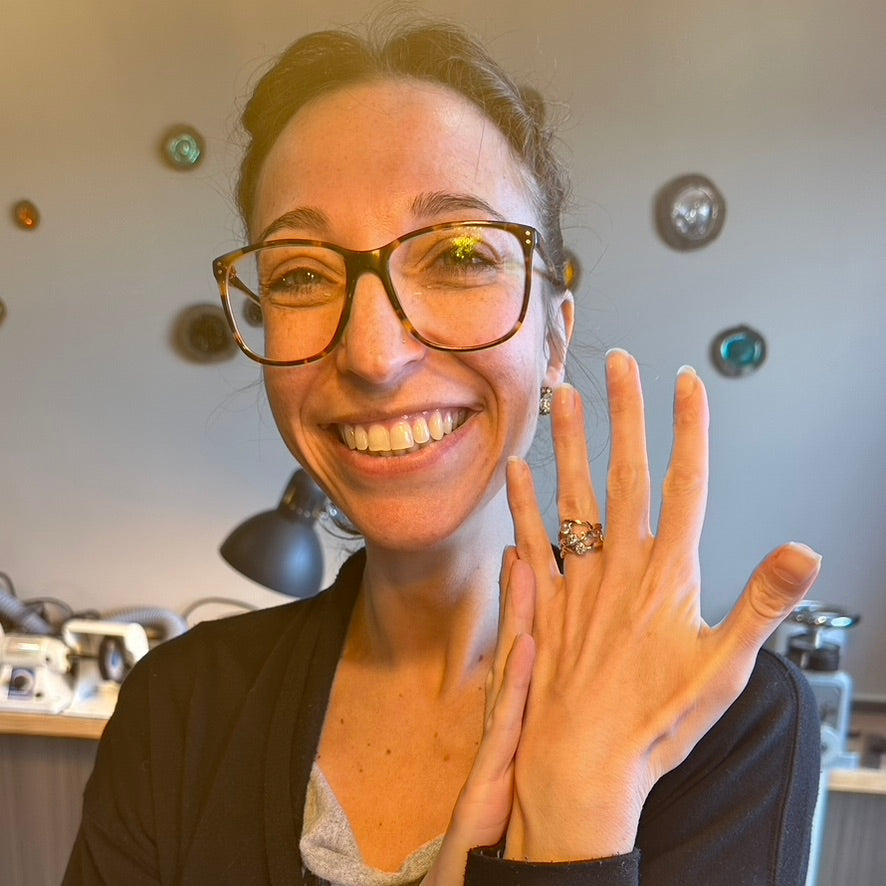 Process Makes Perfect
Creating custom jewelry can seem like a daunting prospect, but my unique process, honed over many years, is special because I work with you during every stage of the process — from the sketches, gem selection, wax models, and casting, to the final finished piece that's ready for the "ooh's" and "ah's!" We "baby step" our way through the process so there are no surprises.
In Kate's words: "Mary Elizabeth is not only a talented maker, but she is also an excellent listener. When you have a good idea about what you want, she has the means to make it come to life! "She will also "give it to you straight" and is not the type of businessperson to upsell or finagle you into spending more than you want. I highly recommend her for custom work and look forward to the chance to work with her again!" -Google Review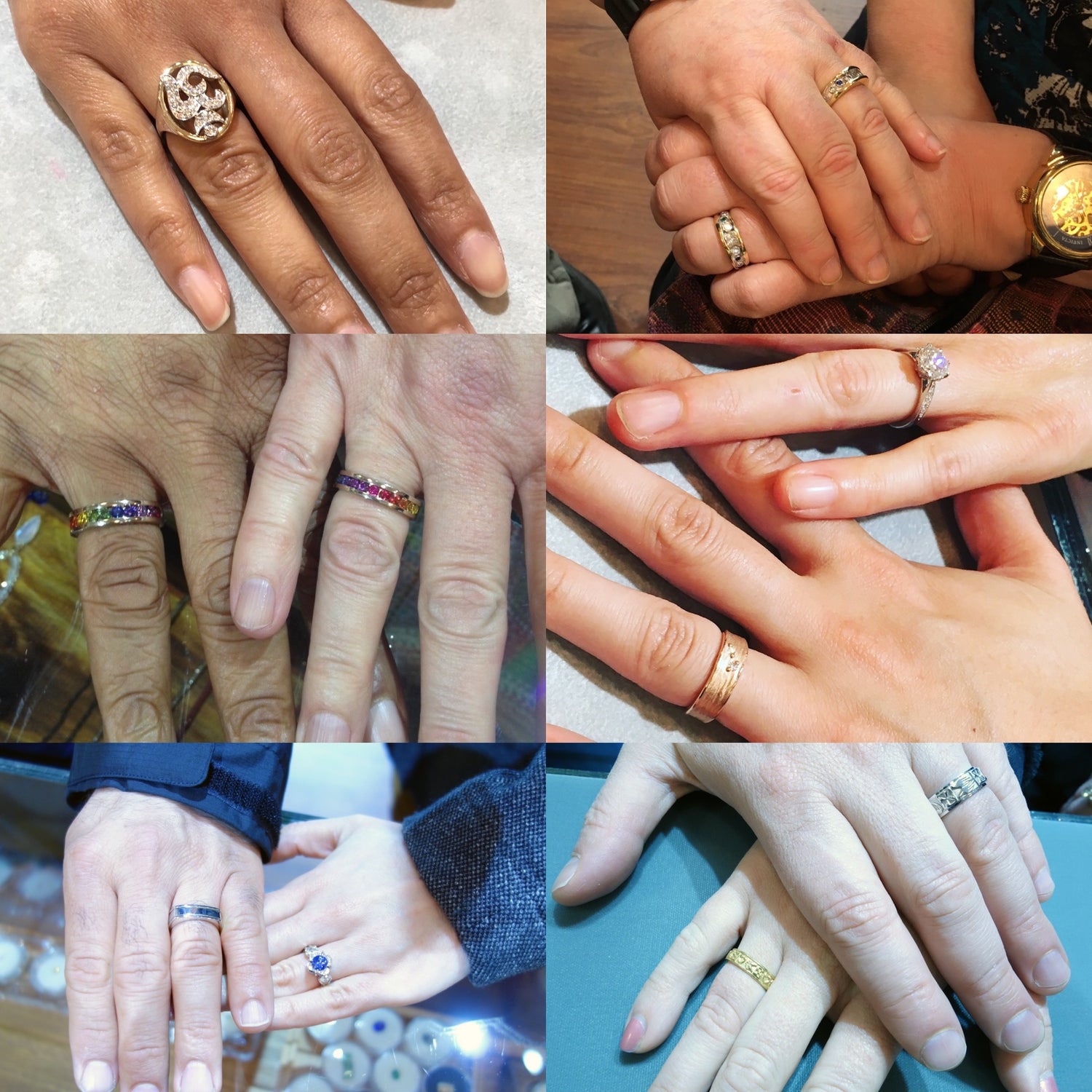 True Custom Design starts here
It is my goal every day to give people wishing to create unique, custom-made, ethically sourced jewelry a truly personal, inclusive, and immersive experience.
I've created over 3,000 unique custom design pieces of jewelry and all are as unique as my clients.
While I never know exactly what I'm going to create when we first meet, through my process together we will make your jewelry dreams a reality.
I can't wait to see what we create together!!!
Ready to explore what is possible? I'd love to hear what you have in mind! Simply Call or Text 206-914-4052 or email me below.