My journey started in 1994, fresh from college
Glitter & Gold may be new (I opened my doors December 2021), but I'm not new to the art of creating custom jewelry. In 1994, starting out as an apprentice for my uncle at Foxfire Jewelers, I swept floors and washed the walls, working my way up to jewelry repair and then custom creation. 
I began building my craft as a custom jewelry designer, spending tens of thousands of hours "on the bench," learning to fix, design, ethically source materials and gems, and ultimately create high-quality jewelry that stands the test of time. I've been lucky to have spent my entire career as a goldsmith working exclusively for small custom design studios.
I've helped clients make thousands of distinctive pieces, each one as unique as themselves, and each client walks away as a friend.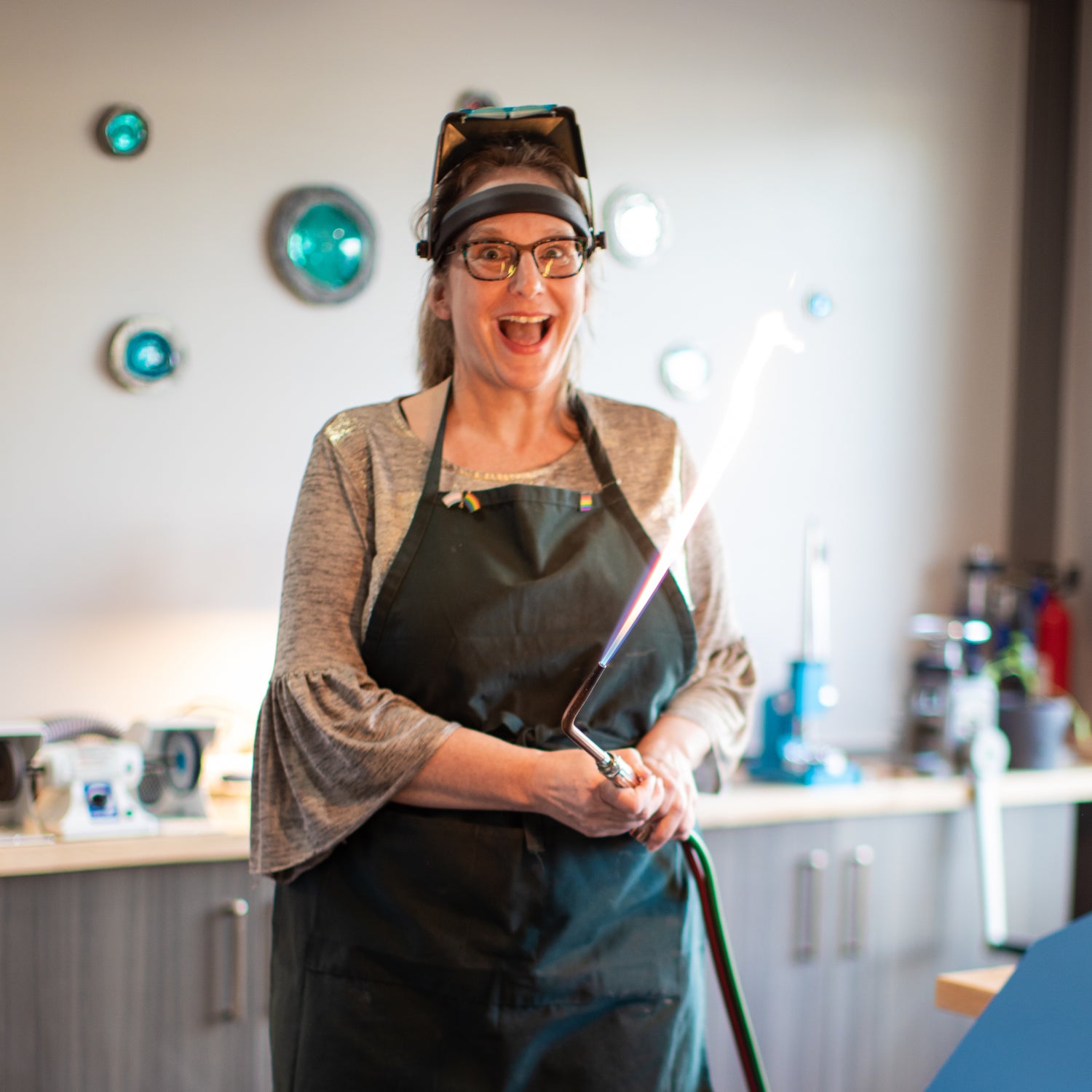 Finally time to level up!
It was a combined catalyst of the pandemic and my 50th birthday that fueled the spark to finally pursue my dream of opening my own studio — one where I could invite clients in to experience the art of creating unique and meaningful jewelry.

Opening my own store with an appointment based model has given me the opportunity to put my focus back on my clients. Our unlimited and uninterrupted time lets us feel free to try ideas, collaborate, and play- which leads to better experiences and ultimately better jewelry.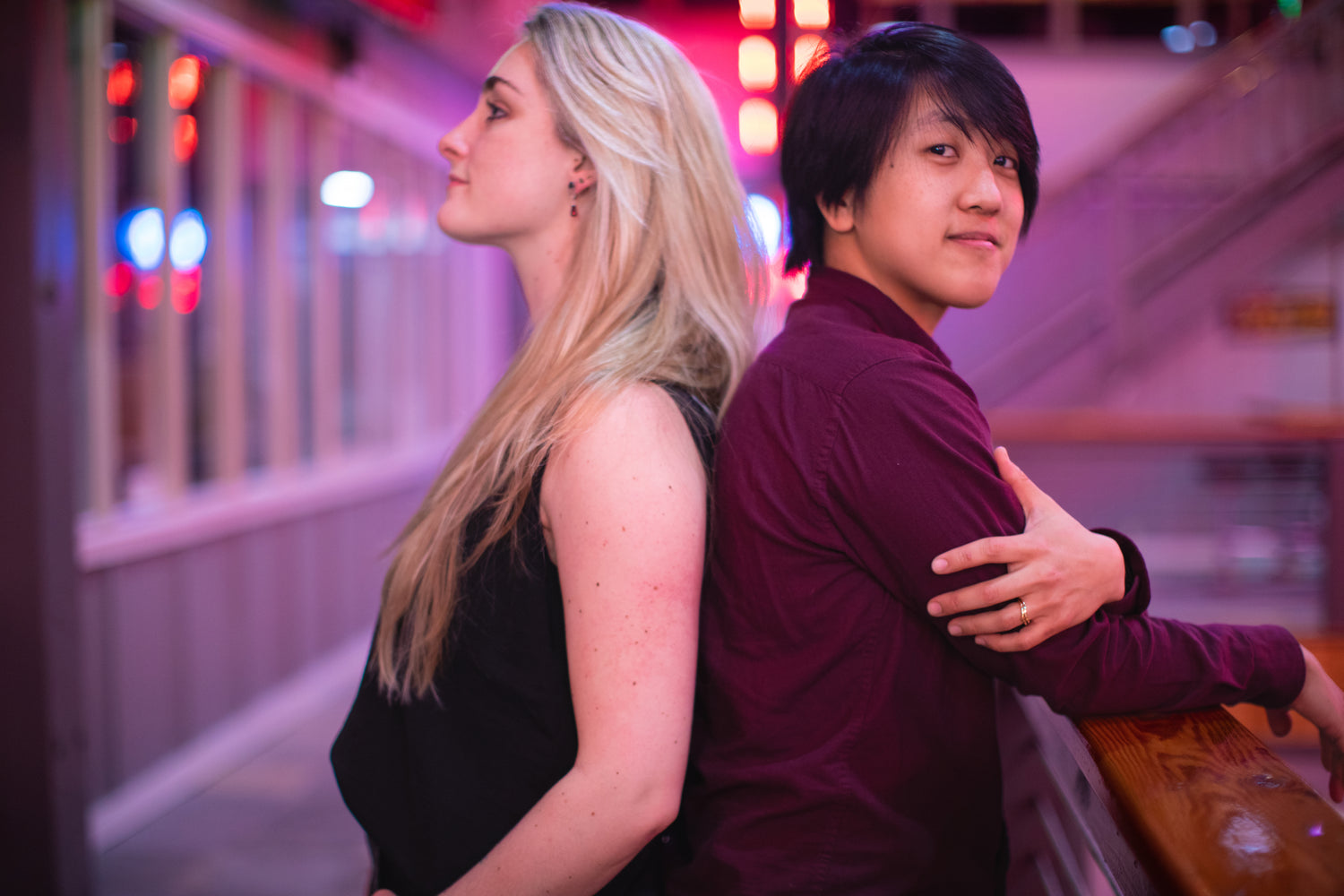 My Values
Using 100% recycled precious metals, ethically sourced gemstones and diamonds, and focusing on small businesses as my vendors I'm able to make custom jewelry that supports our heart and home.
Everyone deserves to wear jewelry that is a reflection of their true selves, and by removing gendered jewelry labels and hetero-normative expectations we can focus on creating pieces that speak to your soul.
I love vintage jewelry, and up-cycling is a passion of mine. By utilizing gemstones and jewelry pieces you may have already or from my collection we can expand our possibilities.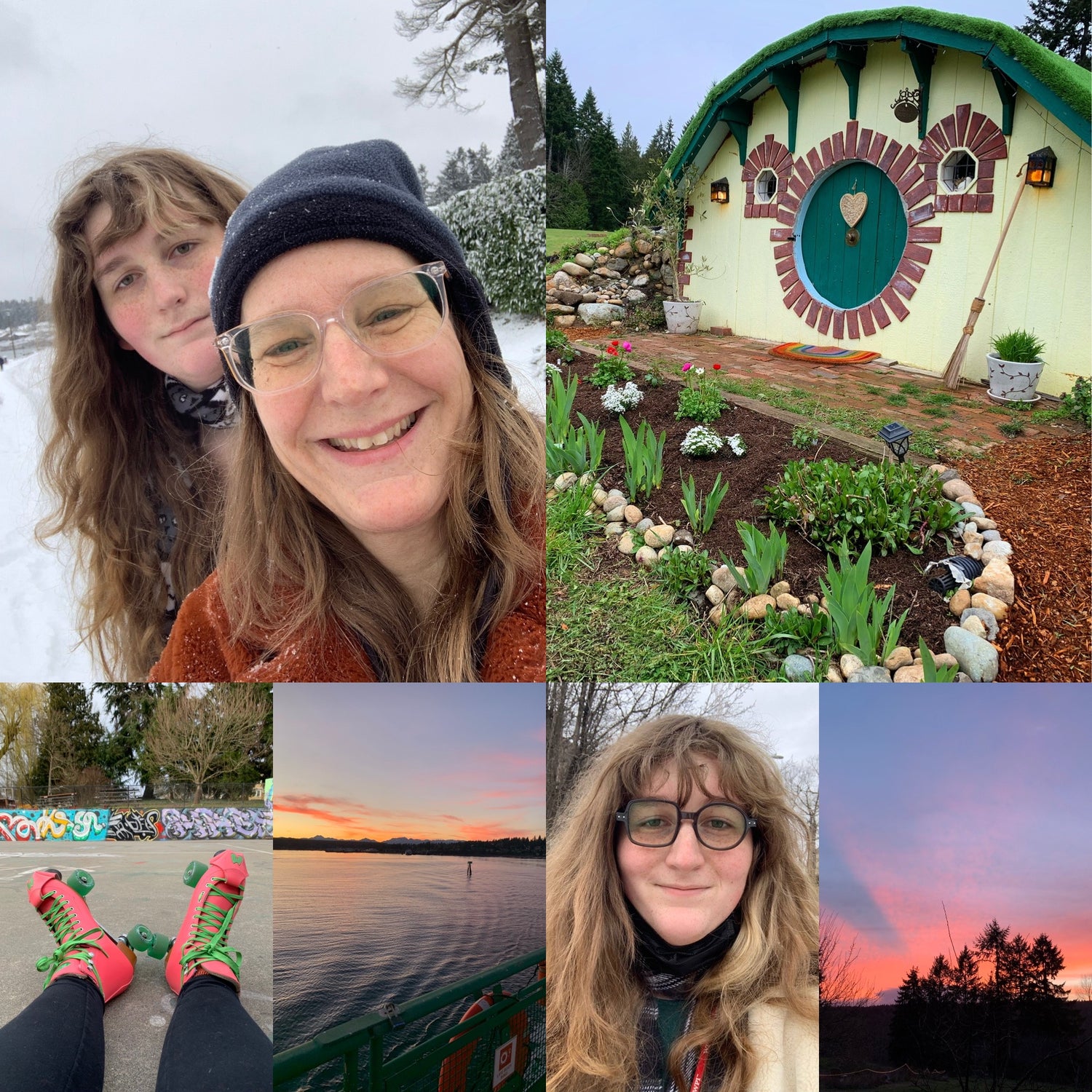 My Hobbies
Outside of creating unique hand crafted jewelry, I enjoy roller skating, gardening, face time "dates" with my daughter away at college, and spending time with my family. I live on beautiful Bainbridge Island, and love my ferryboat commute to work every day! I also run a delightful little Hobbit House Airbnb in our backyard!
I enjoy volunteering my time for the Rotary Auction (the largest one day rummage sale in the world) as well as taking lots of business classes with The GSBA and SCORE Seattle. There's always something to learn!
Got an idea? I'd love to hear from you!