Joyful Custom Jewelry & Inclusive by Design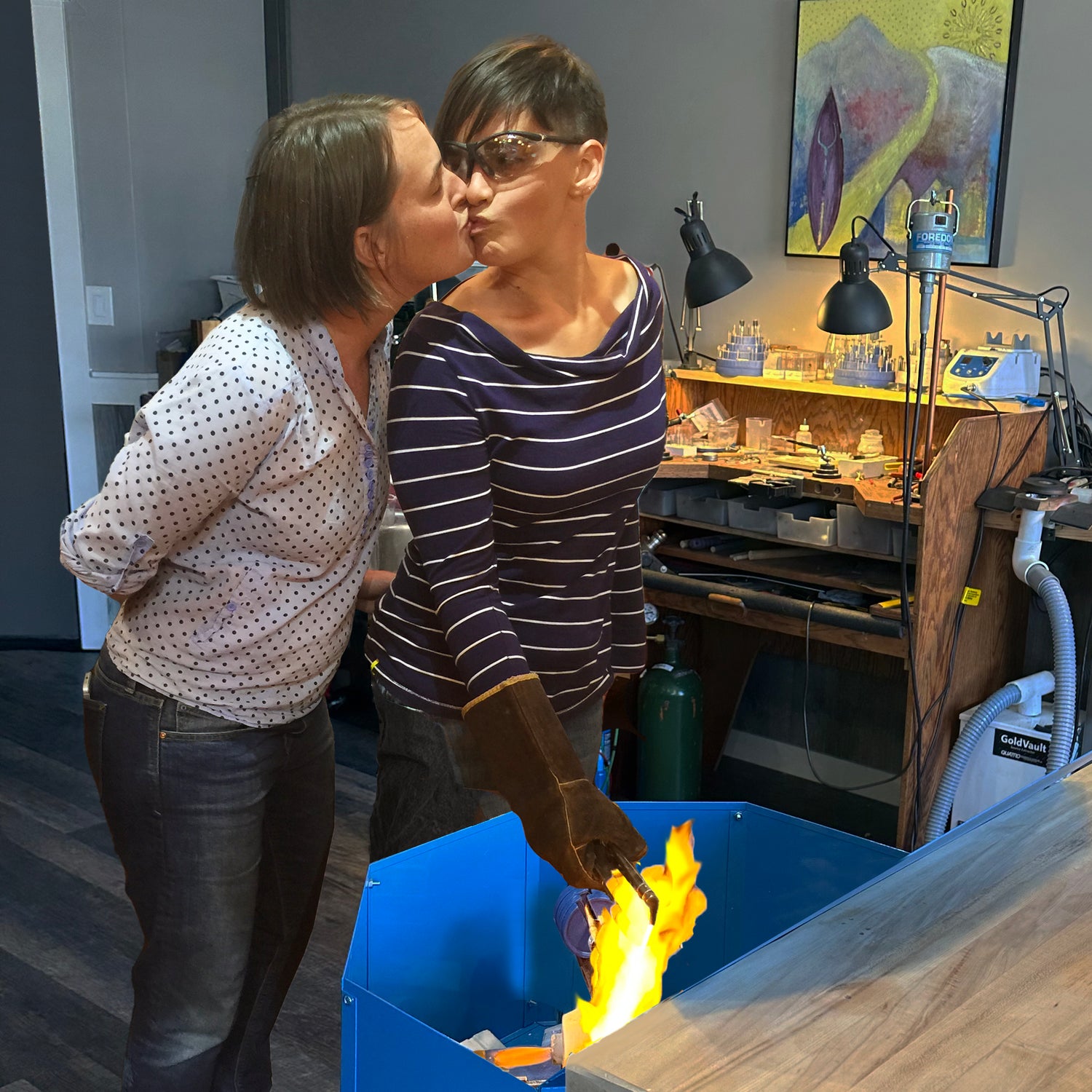 Your Custom Jewelry Ideas Brought To Life
Whether you bring sketches on a napkin, fully drawn CAD schematics, or you just know you want something truly unique... I can help translate those ideas into custom jewelry! Ultimately this inclusive and experiential process culminates in distinctive, wearable jewelry destined to become treasured future heirlooms enjoyed for generations!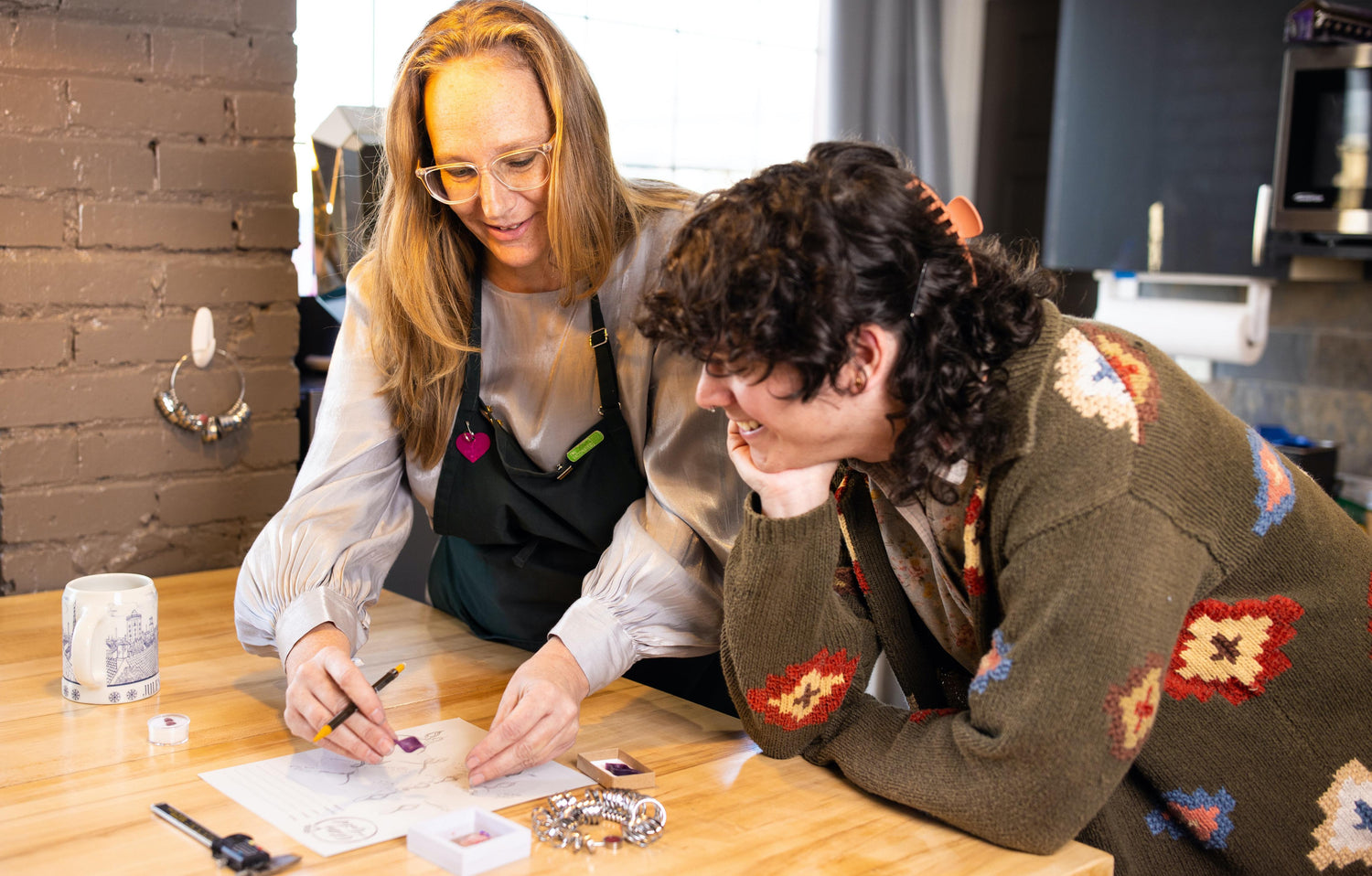 Unlimited Options And Personal Service Included
My unique process includes unlimited meetings and discussions and as many iterations as it takes to get the design just right, all included in the cost of your piece. I find this open "play" yields the most interesting jewelry that tells your story. After we arrive at the perfect wax model you get to come in and hold the torch as we solidify your idea in precious metals! This is an exciting part of the process where you can bring friends and family to celebrate the creation of your rings.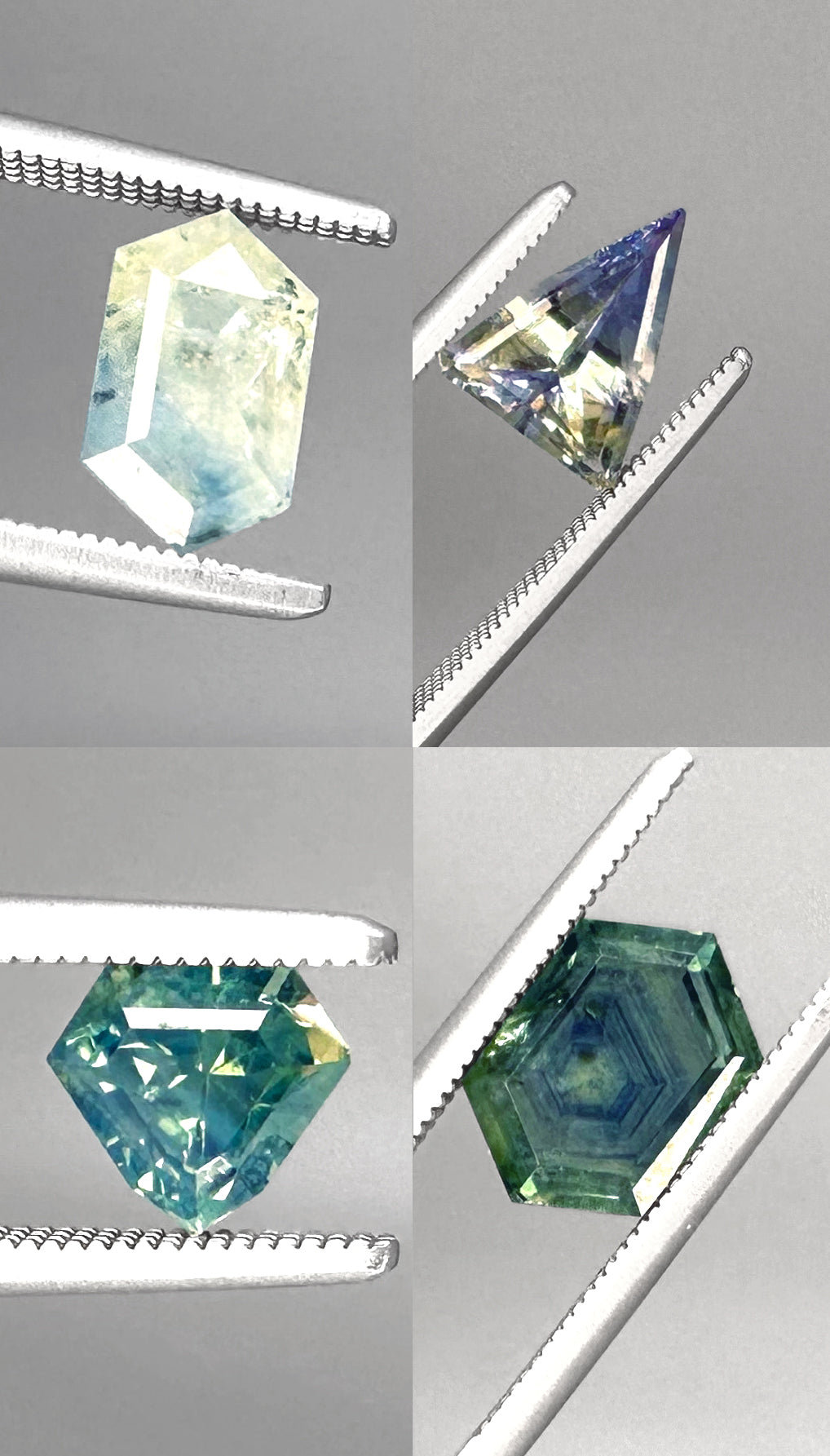 Bring Your Gems Or Choose From Collections Curated For You
I am happy to create jewelry with heirloom gemstones and diamonds that you may have, or I can source any type of gem from myriad suppliers around the world. I work with all types of gemstones and diamonds including sapphire, spinel, salt and pepper diamonds, moissanite, and much much more! I will offer plenty of curated collections, giving you the very best selection, and will educate you through choosing the precious gemstones that are perfect for you. I only source gemstones and diamonds that are ethical and conflict-free.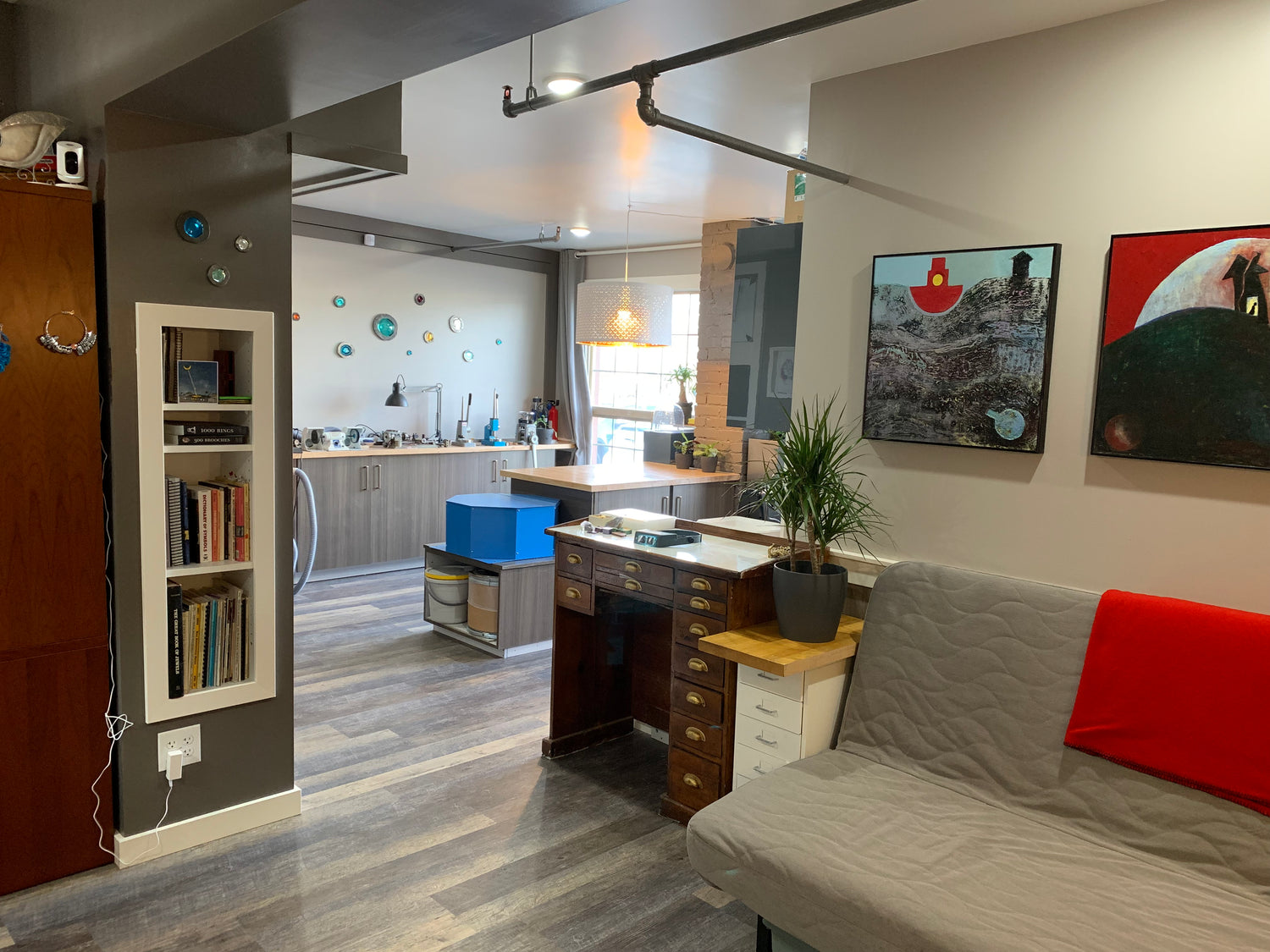 Convenient And Cool Location
My studio is conveniently located in the secure and unique Trigger building near Downtown Seattle with lots of free parking! I am in the SODO industrial neighborhood (surrounded by breweries, galleries, and craftspeople). I also work with clients all around the country, helping them create unique and meaningful jewelry that can't be found anywhere else.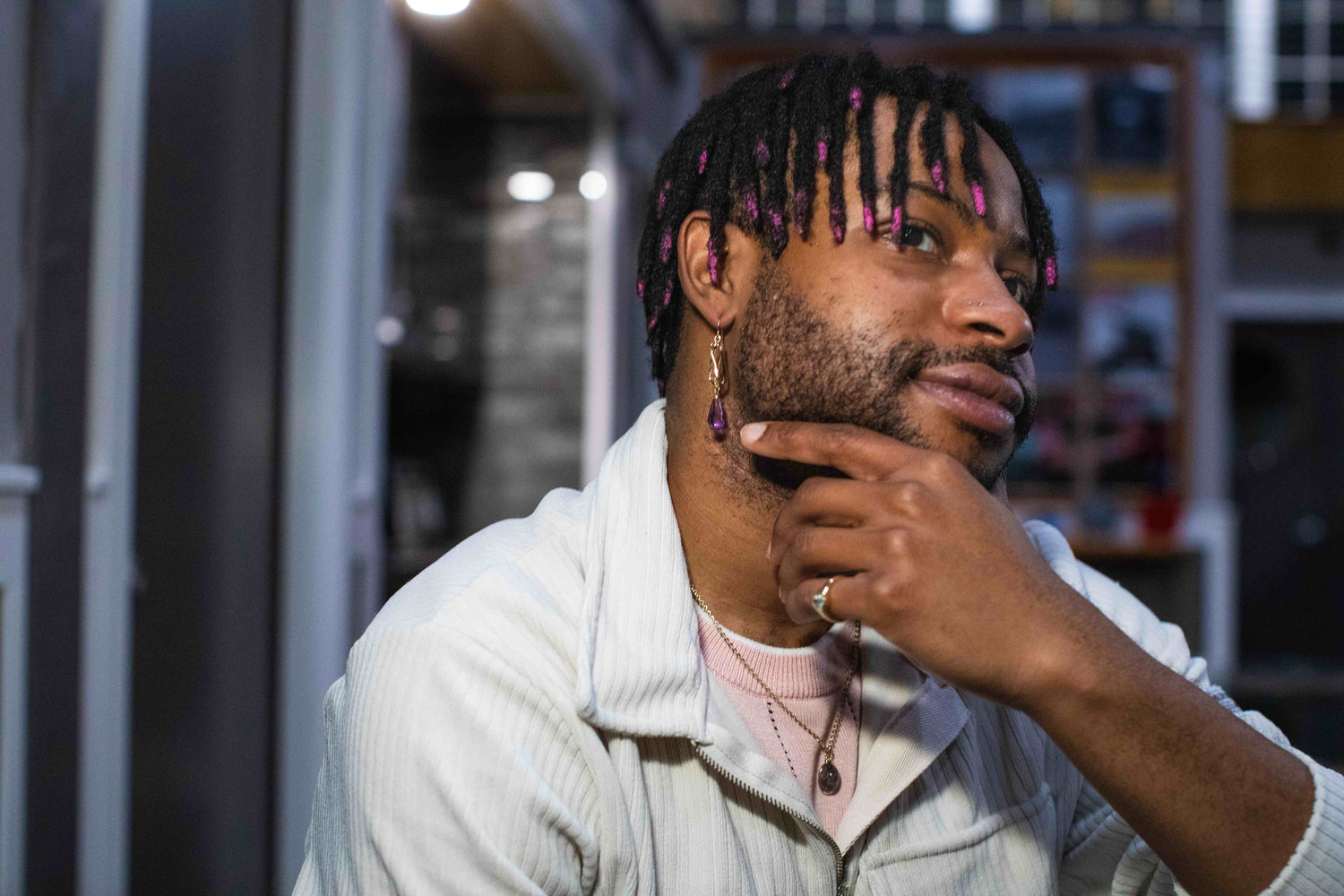 My Mission
I believe that jewelry is for anyone, and everyone should feel good about wearing what they love. By ignoring traditional gender norms, and instead approaching the process from an inclusive angle, together we can create custom jewelry that speaks to your soul inside and out. I proudly support the LGBTQ+ community in all aspects including as a member of The GSBA. Glitter and Gold is and always will be an LGBTQ+ and BIPOC safe and affirming space.

Unlimited Possibilities... a Video Portfolio
Ready to explore what is possible? I'd love to hear what you have in mind! Simply Call or Text 206-914-4052 or email me below.
Easy Access from Highway 99, West Seattle bridge, 1-5 Spokane Exit, 1st Ave, busses and light rail! Secure and Ample Free Parking!